Welcome to the BMC/Boxing and Sports Gym!
You have just found the best amateur martial arts gym!
We are here to help you to change your life for the better.
We will help you to change your body, your mind and your life through the best training in martial arts by the very best instructors.
The BMC training methods are designed to create a martial arts experience that is safe, enjoyable and yet effective.
We offer you a variety of disciplines: Boxing, Kick Boxing, MMA, KO-BUJUTSU(Old style martial arts), Boxing-exercise, Tai-Chi, Kid's KARATE, Kid's Aikido and more.
You can start workout to develop your skills, relieve your stress, for the healthier body or just for fun. We always welcome you at any levels. So please check out our page for schedule and location information.
Lesson Schedule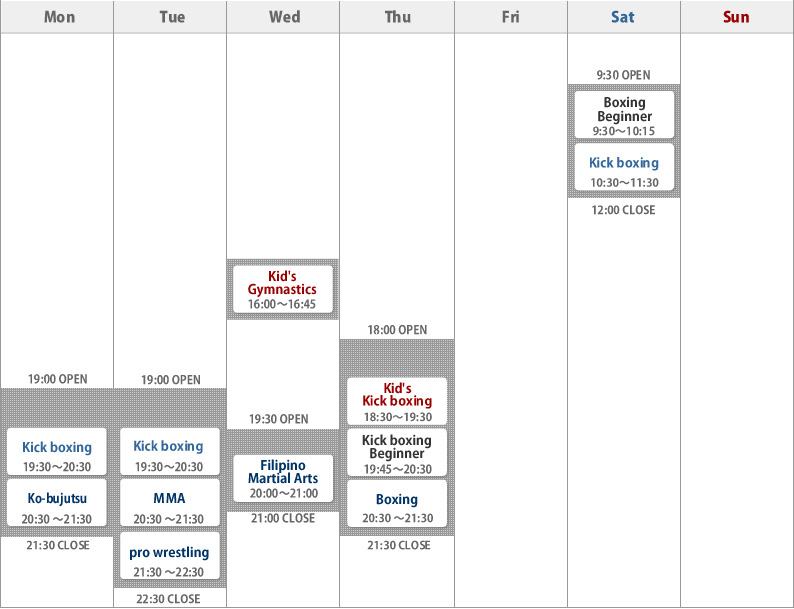 Address & Map
1-55-22 Muko-cho Amgasaki city, Hyogo 661-0044
TEL:06-6431-6667